BIM (Building Information Modelling). If you think that BIM is just another word for 3D design, then you've missed the point! The most important letter in the BIM acronym is the "I" for "Information", in other words, all the essential data on the relevant product.
When we talk about BIM, we are obviously talking about digital modelling, i.e. providing a 3D image of a building. It is not the 3D aspect, however, that is the most important feature. In fact, it is the integration into the model of all the technical data, the actual properties of the various products and components that, up till now, were contained in the special technical specifications and other printed documents.
The BIM is first and foremost a database, supplemented and updated by each professional building contractor who works on the project as it progresses, from planning and construction, through to operation and, finally, deconstruction. The data is not only for the benefit of the various building trades, but also for other actors in the more general project context.
PBM and the BIM
Our configurator means we can deliver execution drawings within 5 days of receiving your order. All our drawings are given in 3D format.
With PBM, you can insert your 3D-modelled stairs into the digital model with all their key features.
PBM will send you an IFC file for each staircase:
for each drawing version
with the IFC Stair set of properties currently available in buildingSMART
with the experimental set of properties issued by the Fédération de l'Industrie du Béton (FIB) staircase workgroup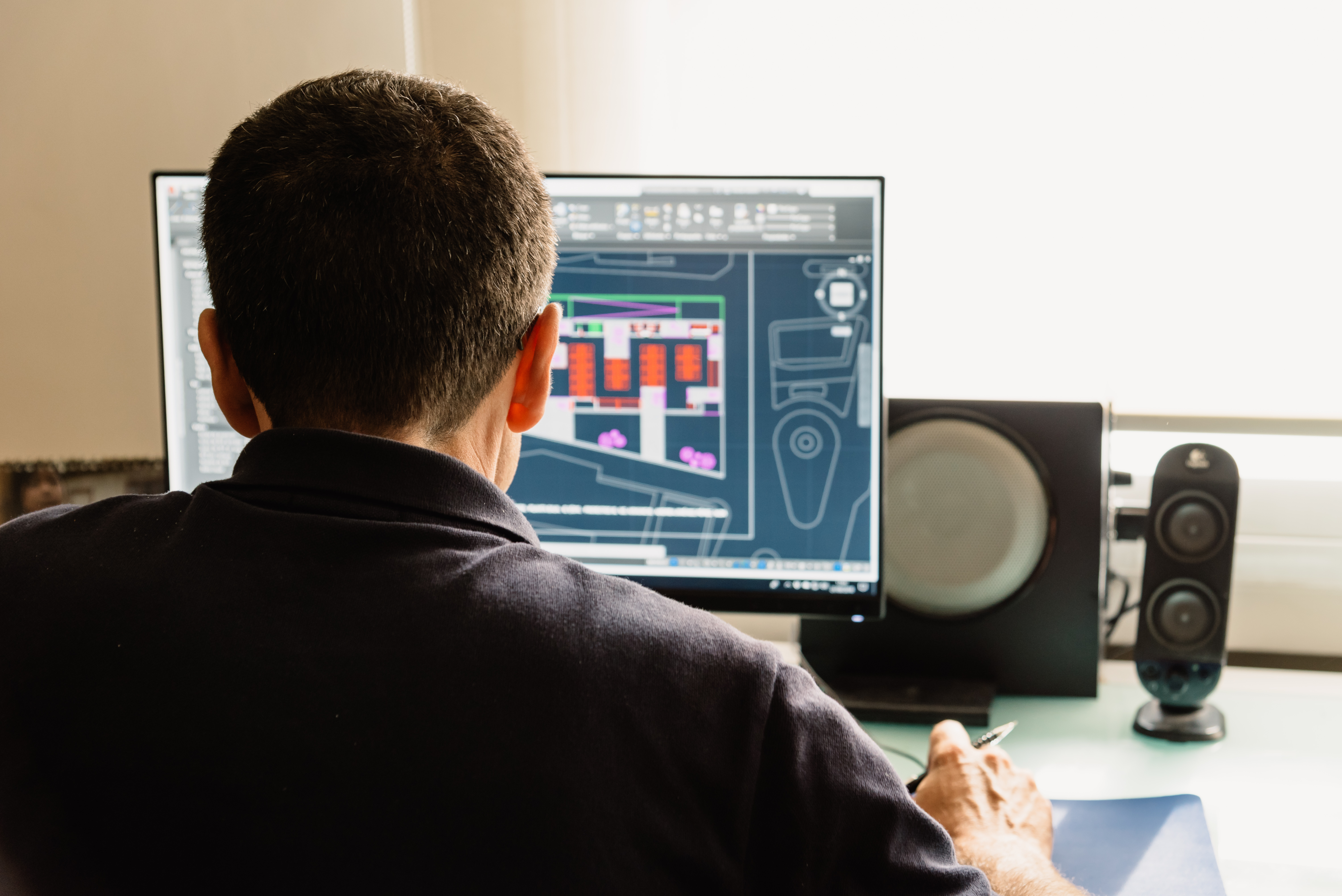 Participation in the ABV project

PBM took part in the Virtual BIM workshop (ABV) project led by the Digital Transition Plan for Construction (PTNB) and the Union Sociale pour l'Habitat (USH). This project, led by Christian Herreria (PROTEA conseil), brought together around 130 professional stakeholders and observers, including 30 trade organisations, over a relatively short 9-month time frame (July 2016 to April 2017).
This collaborative BIM experiment made it possible to:
● Produce a real-world, state-of-the-art survey of a level 2 BIM
● Compare the conventional design method against a BIM approach
● Share feedback, make contributions, and also discuss questions raised, problems posed or obstacles met with when using this method
You can find the complete report below:
ABV REPORT
PBM, a key stakeholder in BIM

FEDERATION LEADER
As part of the Fédération de l'Industrie du Béton, PBM leads a workgroup tasked with defining which IFC properties are common to the various staircase manufacturers.
VIEW THE FIB WEBSITE
Download your staircase designs in BIM format:
Find all our staircases in IFC format and integrate them into your digital models.
BIM DRAWINGS